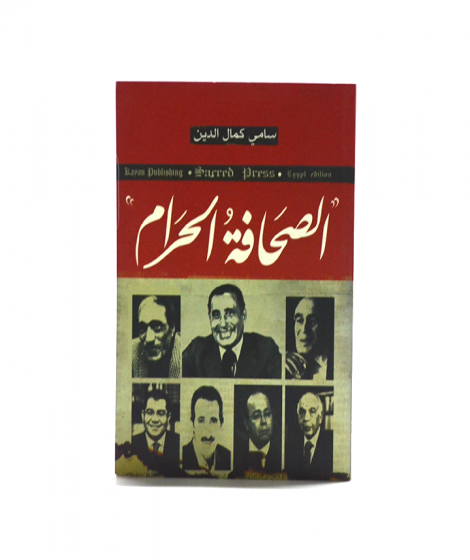 The Forbidden Press
The title of the book: The Forbidden Press
Publishing House: Kyan
the name of the author: Sami Kamal Al-Din
number of pages: 239
Release Date: 2013
About the book: Do not be surprised.. In a country where the martyr Al-Husseini Abu Dhaif is buried, and his pen is killed and his blood is scattered, and the liars and opportunists remain, with the falseness of their pens and the accumulation of their money.
About the author: He was born in Abu Tisht, Qena, southern Egypt, on May 8, 1978
Graduated from the Faculty of Arts, Department of Journalism, Sohag - 2001
the press:
He works as a journalist at Al-Ahram Foundation (Al-Ahram Al-Arabi Magazine).